How to play the game "Crossy Road Online Game"?
Once upon a time a chicken wanted to cross the road, which was a dangerous plan for a chicken. but you're not a chicken, so crossing the road on your PC (or iPad, or Android, or whatever you play games on!) is a lot safer. In this Crossy Road game, you need to help the animals reach the other side of the road. Watch out for trucks and cars that will flatten these helpless creatures!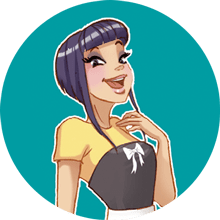 Crossy Road Online is one of my favorites! We clearly have awesome taste! Come and play more of my fave free games!