How to play the game "Justin Bieber concert Game"?
Star games often feature young stars like Justin bieber. In this one of our music games, you need to help Justin to get ready for his next concert date. He's been preparing for months for his big tour, and tonight's the big night. Read more
There are lots of great music games to play, and if you like Justin Bieber's songs, then you'll love getting him ready to sing some of his famous songs to a huge crowd of adoring fans! Play lots of star games and music games on mygames4girls.com any time you want!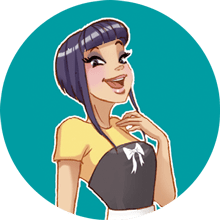 Justin Bieber concert is one of my favorites! We clearly have awesome taste! Come and play more of my fave music games!