How to play the game "Dress Up Phineas and Ferb Game"?
It's summer vacation in these girls' games, and Phineas and Ferb are up to their usual tricks! If you've seen the Disney Channel series starring Phineas Flynn and his step-brother Ferb Fletcher, you'll know it follows the adventures of these two boys as they try to find something new to do for every day of their summer vacation... and to avoid being busted by Phineas' older sister Candace! In this cartoon dress up game, you'll get to dress up Phineas and Ferb for a trip to the beach. The boys can't wait to spend the day splashing around in the water, but they'll need some nice summer outfits before they go! Read more
Just like all of our dress up games, it's entirely up to you how you dress Phineas and Ferb today. Just click on the buttons on the right-hand side of the screen to see all the tops, pants, shoes and accessories on offer in this free star game. How about a stripey vest with shorts for Phineas, and a red sweater and swim trunks for Ferb? There are loads of outfits for you to choose from in this girl game! You can ever change their hair color and give them beach toys to play with, such as a surfboard or a rubber ring. With your help, Phineas and Ferb will look great as they have fun getting up to mischief this summer. Hope you enjoy this free Phineas and Ferb game for girls, and make sure you check out the rest of the girls' games on the site for more fun with your favorite cartoon characters!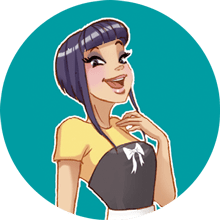 Dress Up Phineas and Ferb is one of my favorites! We clearly have awesome taste! Come and play more of my fave boy games!