How to play the game "Diddle and the Crazy Labyrinth Game"?
This is a fantastic game that makes you think very hard, and very fast! Do you know Diddle? He's a lovely little mouse, and he has a lovely girlfriend. But in this game he is stuck on the other side of a river, and he wants to give his girlfriend a message. He has put lovely love notes into bottles and he wants to send them across the river to his girlfriend, but he needs your help. Read more
To start this game just click on "JOUER" at the bottom of the game screen. You'll see a labyrinth, with Diddle at one side and his girlfriend at the other side. As you click on each square it will turn the square around in a different direction. What you need to do to get the bottles across is this: you need to join up different squares to try to make a clear path from one side of the river to the other side. When you have got a full path a bottle will automatically send. When that happens, all the squares that you used will disappear, and some new ones will fall down to fill the spaces.
You've only got a limited time though, so be quick - the more squares you can use up, the more points you get. Make sure you aim for bonus points though. You'll get these if you manage to make a path through one of the bonus objects. Or if you get an egg timer you'll be given some more time (so that means more points too!)
This is a really super game that you will want to play time and time and time again. Have fun, and don't forget to tell all your friends about Diddle and all the other great games on www.mygames4girls.com.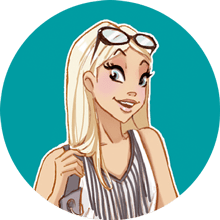 If you enjoyed Diddle and the Crazy Labyrinth, you'll love these jigsaw games just like me!