How to play the game "Deliver Pizzas with Spongebob Squarepants Game"?
Heres a really super game for all girls with one of your favourite characters - Spongebob Squarepants! In this game you need to help Bob to deliver lots of pizzas to the houses of his friends. First of all, you can move around with the arrow keys - you need to move around lots because you need to avoid hitting any of the obstacles on the road - they will slow you down and make you lose points! Read more
Then you need to throw the pizzas! If the delivery is at the front door of the house, you can press the spacebar BUT if the delivery is going high up to the second storey of a house, you'll need to throw it higher. To do that you have to press the spacebar AND the ctrl button! Tricky!! You've only got a few pizzas so if you see a box of pizzas on the road, cycle over it to collect them. Also - if you see a clock, make sure you pick it up too because that will give you more time!
The game will get harder and harder - in the second level you'll need to worry about avoiding the road corssings and gullies too. If you crash though, just wait a few seconds and Bob will get back up onto his bike and keep going! If you want to pause the game, just press "shift". You might want to play this game a few times to get better and better at it...just DON'T FORGET to put your best score into the comments section so that everyone can see what you got!!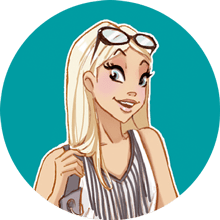 If you enjoyed Deliver Pizzas with Spongebob Squarepants, you'll love these celebrity games just like me!