How to play the game "Colouring Game of Shrek 2"?
This new colouring game is such great fun! Using the sets of colours you have the option of which drawing from Shrek 2 to colour in. you can even zoom in on the pictures using the magnifying glass button. Then all you need to do is choose the colour by licking on the one you want, then click on the part of the picture you want to colour in - easy! Read more
Dont forget you can even add stickers, to personalise your painting!
You can colour Fiona, Donkey, Shrek, and even puss in boots! You'll find this a great fun game, and even better - show your friends how you coloured the Shrek cartoon!!!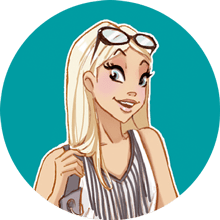 If you enjoyed Colouring Game of Shrek 2, you'll love these coloring games just like me!