How to play the game "Kitten Solitaire Game"?
It's a rainy Saturday afternoon and these kittens are bored! They've been playing and cleaning their whiskers all day long, but now they want something more entertaining to do. They've just stumbled upon an old pack of playing cards... What games can they play? How about the most adorable game of solitaire ever?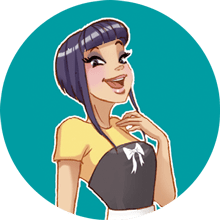 Kitten Solitaire Game is one of my favorites! We clearly have awesome taste! Come and play more of my fave card games!