How to play the game "Baking With Scooby Doo Game"?
Mmm, to Scooby Doo, there is nothing in the world better than Scooby Snacks! He can only be a really good investigator if he eats plenty of these treats, but uh oh, he just ran out! Instead of making the same old Scooby Snacks though, let's show Scoob how to bake delicious butter cookies! Read more
Everything is ready in the kitchen; pastry, cream, butter, sugar, flour, eggs, salt and vanilla. Mmm! Follow the instructions and use your mouse to click on the containers and ingredients. You'll need to make the dough, and then let it sit a while. When it's ready, spread it out carefully. Before baking the cookies, make sure you cut them into fun shapes and decorate them! Wow, this celebrity dog may even prefer this recipe to Scooby Snacks...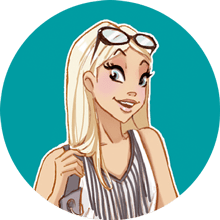 If you enjoyed Baking With Scooby Doo , you'll love these celebrity games just like me!