How to play the game "Zack and Vanessa Game"?
If you're a fanatical fan of the series High School Musical games, HSM as the fans call it then you'll immediately recognize the beautiful Zack Effron and the lovely Vanessa Hudgens. In the film, they play Troy and Gabriella, two young kids who fall in love with each other following a musical encounter. Read more
In this coloring game you'll have you give life to an image where you can see the love between these two, by adding colors to the characters and also the scenery around them. If you love High School Musical, then you'll have fun because you'll be able to create yourself a nice look for these two heroes.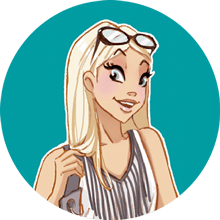 If you enjoyed Zack and Vanessa, you'll love these celebrity games just like me!