How to play the game "Unicorn Coloring Game"?
Unicorns are beautiful, mystical creatures and they come in all colors of the rainbow. Wouldn't you love to design your own? In this unicorn coloring game, you can use all your favorite colors to design a gorgeous unicorn! How about a pink mane, a blue tail and gorgeous brown eyes? When you're done, you can even print out your pretty unicorn drawing and hang it on your bedroom wall. What will you call your unicorn?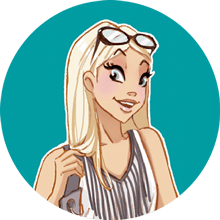 If you enjoyed Unicorn Coloring, you'll love these coloring games just like me!