How to play the game "Kitten Grooming Game"?
This game lets you dive into the adorable fluff-filled world of kitten grooming! Cats and kittens are already cute, but you can make them even cuter by giving them quirky looks using your creative grooming talent!
The only problem is the director of the grooming salon... She doesn't agree with yout stylistic decisions! You'll have to wait until she's not looking to unlease your creative clippers and beautifully bizarre bow ties on these cute animals!
Luckily, the director is always on her smartphone so, when she isn't looking, create cuter-than-cute looks for the little critters!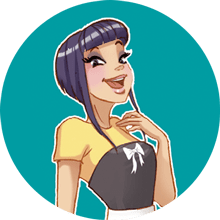 Kitten Grooming Game is one of my favorites! We clearly have awesome taste! Come and play more of my fave beauty games!