How to play the game "Create a Perfum with Princess Ariel Game"?
A young woman's perfume is essential - it should reflect her personality and her style, whether that's fun and adventurous or smart and hard working!
In this game, Princess Ariel, or the Little Mermaid, has sat down to make her very own perfume, but she's really struggling - she can't seem to get the fragrance quite right...
Can you help? Consider Princess Ariel's perfume and concot a scent that truly suits her outgoing character! Pick from herbs, spices and lotions to create an alluring smell unique to this Disney Princess!
You can also dress Ariel up, so why not even match her perfume to her outfit?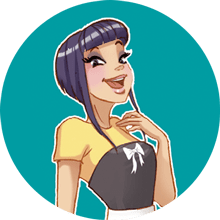 Create a Perfum with Princess Ariel is one of my favorites! We clearly have awesome taste! Come and play more of my fave disney princess games!