How to play the game "Create a Beautiful Winter Makeup Look Game"?
When winter comes, everything changes; the natural world freezers over, the days are darker and, of course, every girl must change into her winter clothes! Every girl who loves fashion knows the the winter season is one of the most stylish, as you wrap up warm in fashinable coats, scarves, gloves and hats!
In this game, just like a Disney Princess, you must pick out a pretty makeup look. perfect for the cold weather. You can try out any combination you like, from frosty blues to cool greens, and find the look that suits you best.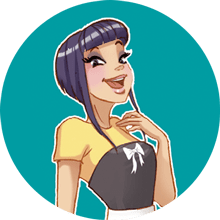 Create a Beautiful Winter Makeup Look is one of my favorites! We clearly have awesome taste! Come and play more of my fave make up games!