How to play the game "Perfect Winter Makeup Game"?
It's winter and the time of celebrations, parties and sparkle! It's snowing outisde, so let's stay in byt the fire and play with makeup!
In this girls' makeup game, you have complete freedom tot experiment with all kinds of cosmetics! But first, prep your skin with a complete facial to get that dreamy winter glow.
What look will you go for? A smoky eye? A dramatic eyeliner? Maybe a natural look? There's no limits to what you can do in this makeup game!
And don't forget blusher, bronzer, lipstick and mascare to complete the look!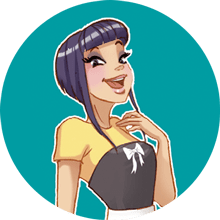 Perfect Winter Makeup is one of my favorites! We clearly have awesome taste! Come and play more of my fave make up games!