How to play the game "Enchantimals Gamee"?
The Enchantimals gang have found a fun new game to play in Everwilde! Blyss Bunny and Beatrice Bee have challenged Andre Alligator to a game of Connect Four, but it's not fair playing two against one! Will you join Andre's team and help him beat these Enchantimals gamers?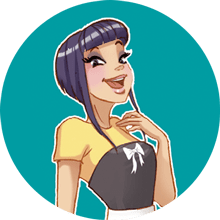 Enchantimals Gamee is one of my favorites! We clearly have awesome taste! Come and play more of my fave bubble shooter games!