How to play the game "The Cupcakery of Doom Game"?
Patches the bear and Cheesebert the Mouse are two friends who dream of ruling the world. But, before they get there, they need to save up some money for their Doomsday Device! Hmm, the obvious answer? Open a cupcake shop! If you want to stay on their good side, you'll need to help them in their bakery. Remember, the more beautiful the cupcake, the more likely it is to sell!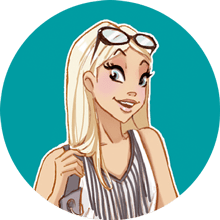 If you enjoyed The Cupcakery of Doom, you'll love these cupcake games just like me!