How to play the game "Spot the differences game"?
All spot the difference games have the same objective. Click on all the things you can see that are not the same in two almost-identical pictures. Read more
Sometimes these differences can be really easy to find, but sometimes they can be very difficult. You have to be very patient and have good attention to detail to succeed in games like this. Look very closely at every detail in each picture and compare them both. There are lots of spot the differences games on mygames4girls so get spotting!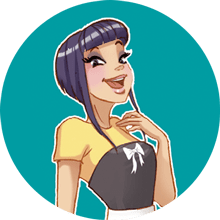 Spot the differences game is one of my favorites! We clearly have awesome taste! Come and play more of my fave difference games!