How to play the game "Sex in the City, the ladies of fashion Game"?
Carrie, Samantha, Charlotte and Miranda are the famous heroins of the famous TV program "Sex in the City". The TV series is so famous that they have now just made a film out of it...with all the same characters we have grown to love! Even Carries love of her life "Big" is there! Read more
The series follows the lives of four New York ladies from 1998 onwards...we learn about their lives, jobs, romances, and also their problems and troubles! It's a great series! The one thing that always stands out though...whether the ladies are in love or down on their luck, is this: they always dress amazingly!
In this game you'll have an absolutly wonderful time choosing some of the beautiful outfits that these ladies wore in the TV series and in the film! Fabulous colurful and elegant dresses, skirts and tops, and of course loads of accessories too...these ladies always aim to look perfect, make sure you can match their fabulous style!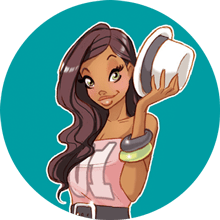 You're clearly loving Sex in the City, the ladies of fashion - you should check out my pick of the best celebrity games!