How to play the game "Niall Horan from One Direction Game"?
Hey girls, it's Lee here! It's time to take a trip to Ireland with me, Lee and Lea. Why Ireland you ask? It's where Niall Horan is from, obviously! He heard that we'd been giving style advice to his One Direction bandmates in our celebrity games, and he wants in on the action! He has invited us to his own personal recording studio to hear him produce a few tunes...we're so excited! Swoon. Read more
Niall really wants to surprise Harry Styles, Zayn Malik, Louis Tomlinson and Liam Payne by totally revamping his look, MyGames4Girls-style! However, he's a typical boy and needs some style advice...just like the rest of 1D then! You'll find cute pants, sweaters, hoodies and t-shirts, plus some seriously smart suits! We couldn't resist seeing what Niall looked like with brown hair too. Hmm, we think he should stick to blonde, what do you think Directioners?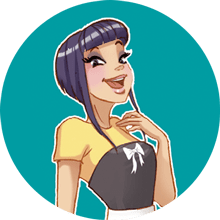 Niall Horan from One Direction is one of my favorites! We clearly have awesome taste! Come and play more of my fave one direction games!