How to play the game "Makeover Selena Gomez Game"?
After a bad breakup, Selena Gomez has spent a few days moping around in a luxury hotel with her celebrity friends. Now she's ready to put the past behind her, and in this makeover game for girls the young star is getting ready to go party with her best girls - who needs boys anyway?! Before she can hit the club Selena needs a celebrity makeover session, and you're just the girls' games pro to help her out! Read more
In this Selena Gomez game you'll get to use tons of top quality beauty products to give this pop princess a facial and a brand new look. Choose from lots of different colors of eyeshadow, mascara, foundation and blusher until you've found the perfect look for this gorgeous singer and actress. She's single and ready to mingle, and with your celebrity makeover games expertise she's sure to look and feel better than ever!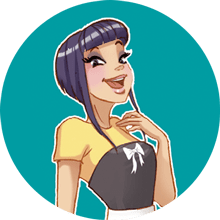 Makeover Selena Gomez is one of my favorites! We clearly have awesome taste! Come and play more of my fave makeover games!