How to play the game "Kids' Hamburgers for Summer Game"?
The sun is shining and you've been swimming all morning. Suddenly, it's lunch time, and you're starving! What's on the menu today? Burgers! Your favorite, and just the perfect food for vacations. Ground beef, lettuce, tomato, pickles...mmm, it's making our mouths water just thinking about this recipe! Are you going to try it at home?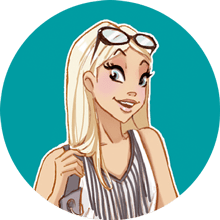 If you enjoyed Kids' Hamburgers for Summer, you'll love these burger games just like me!