How to play the game "Hunger Games Dress Up"?
Katniss is so busy running around, fighting and organising global revolutions that sometimes she doesn't have time to think about style at all (which is fair enough). Seeing as we aren't quite so rushed off our feet with archery and bringing down the Capitol, we thought we could give Katniss Everdeen a hand in the fashion department!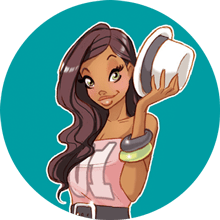 You're clearly loving Hunger Games Dress Up - you should check out my pick of the best hunger games games!