How to play the game "Cooking Panna Cotta Game"?
Have you ever tried Panna cotta? It's a typical Italian dessert made with cream, milk and sugar, and it's really delicious! In today's cooking game you're going to learn how to prepare Panna cotta with a really quick and simple recipe. Get ready for yet another sweet treat thanks to our girls' games! Read more
You just need to follow the chef's instructions to make really great dishes and desserts. You should try and make Panna cotta as quickly as you can to win the most points in this free cooking game, but don't go too fast or you might forget a few ingredients! Have fun with this cooking girl game, and keep an eye out for more delicious desserts and Italian recipes!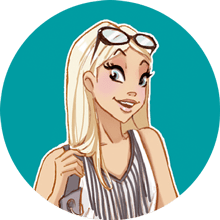 If you enjoyed Cooking Panna Cotta Game, you'll love these cooking games just like me!