How to play the game "The Adventures of Sphero and Jhonny G Game"?
Jhonny G And Sphero are off on one of their crazy adventures with Pigtails, Rodriguez and Estrella! Kimbo wants to build an enormous hamburger that towers over the Empire State Building (he's ambitious!), but can't seem to work out how to do it. Luckily, Jhonny and Sphero have some ideas for him! He's going to need lots of ingredients, so while they're falling the sky (as they do) you'll need to run Kimbo from side to side to grab the ingredients you need to build the biggest hamburger ever in this game!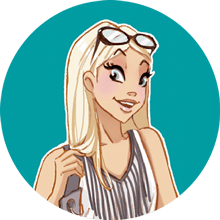 If you enjoyed The Adventures of Sphero and Jhonny G, you'll love these character games just like me!