How to play the game "Mario Bros Battle Adventure Game"?
In this game Mario is running around the world of Super Mario Bros Land. You'll need to try to avoid all the enemies, and try not to fall off the land either - you'll lose lives that way! Read more
Jump on the mushrooms for extra points, and jump at the "?" to move onto the next level.
In this really great fun game all you need to do is use your arrow keys to move around, press down to crouch, and space to jump...
Don't forget though - if you need to jump really high, hold the down arrow key first, and then jump with the space bar at the same time!
This is a really really good game for girls, you'll have hours of fun with this! You can let all your friends play this game too if you like it! Just click on "send to a friend" or you can add the address to your blog page!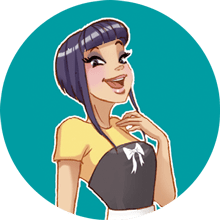 Mario Bros Battle Adventure is one of my favorites! We clearly have awesome taste! Come and play more of my fave celebrity games!