How to play the game "Homemade Hamburgers Game"?
Beef burgers, hamburgers, chicken burgers... mmm, we just love burgers! Most girls and boys love eating at McDonald's or KFC from time to time, but there's nothing quite like a hearty homemade hamburger. Today we're going to reveal our grandma's secret recipe and show you how to make the best burgers you've ever tasted in this free cooking game. Grab your apron and let's get to work! Read more
You'll find everything you need to make delicious burgers in this cooking game for girls. Just follow the instructions to mix your ingredients, prepare the meat, then garnish your hamburger with lettuce, tomato, ketchup and other ingredients. Mmm, bet you'll be hungry once you see how good it looks! Have fun, and keep browsing the site for more tasty girls' games.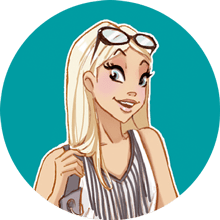 If you enjoyed Homemade Hamburgers , you'll love these burger games just like me!