How to play the game "Get Ace Adventure Game"?
Ace McDougal is a kid who, when he went to get his braces fitted, was actually given super hi-tech braces intended for a spy, Ned Krinkle! But Ned Krinkle is a crook, and now he knows that Ace has his braces he'll do anything (along with his mother, Hilda) to get them back. In this Get Ace game, Hugo the AI assistant has advised Ace to go into hiding and you'll be helping Ned Krinkle collect orbs and track him down!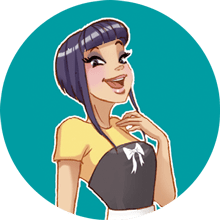 Get Ace Adventure is one of my favorites! We clearly have awesome taste! Come and play more of my fave character games!