How to play the game "Emma Watson Makeover Game"?
Emma Watson has been in such a rush dashing back from her busy job as an actress! She needs to head out to a movie premier but just can't decide what to wear or how to do her make-up! Yep, you guessed it - you're going to have to give her a hand!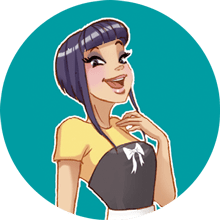 Emma Watson Makeover is one of my favorites! We clearly have awesome taste! Come and play more of my fave celebrity games!