How to play the game "Colour in Disneys Brother Bear Game"?
Kenai is a young indian, who goes out to hunt the grizzly bear that attacked his brothers. He kills this bear, but at the same time he is tranformed into a bear himself! When one of Kenai's brothers finds his clothes, he thinks that the bear at Kenai, and does not think for a second that he is actually a bear himself now! While Kenai's brother tries to find the bear he thinks killed Kenai, Kenai must learn how to live a new life in the forest. Read more
In this wonderful and magical disney game for girls, you'll be able to colour the characters of this fabulous cartoon. Using the pallet in the lower part of the game, you can change the colours you are using and create lovely or even funny and silly new looks. Colouring games fir girls are a great kind of funny games, so see what others there are on this games for girls website!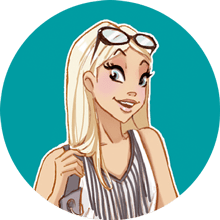 If you enjoyed Colour in Disneys Brother Bear, you'll love these coloring games just like me!