How to play the game "Chicken Chimichangas Recipe Game"?
Come and meet Harold...the adorable little alien who stars in this cooking game. He has just been discovered by a family in Mexico, who have decided to let him stay with them! Harold is so happy, but he has decided that he needs to earn his keep by cooking for the family at least once a week. The problem? He's never cooked before in his life! Read more
It gets better. Harold wanted to impress his new family, so he told them that he was an expert Mexican chef! Oh my goodness. Tonight, he is supposed to be cooking chicken chimichangas, and he has no idea where to start! He needs your Mexican food expertise to pull this off. Follow the instructions on screen to make these tasty deep-fried burritos. Have you ever tried them before? Mmm...they look amazing! Shh...we won't tell if you don't!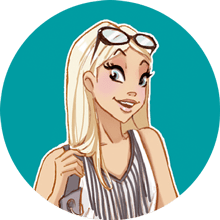 If you enjoyed Chicken Chimichangas Recipe, you'll love these cooking games just like me!