How to play the game "Beef and Noodles Game"?
Mmm, we love Chinese food. Our friend Tom has been living in China for the past year; so he's had the chance to meet some amazing people, see some amazing things and most importantly...eat some super tasty food! Now that he's returned home to Yorkshire in England, he majorly misses Chinese cooking! He looks so sad now that his oriental adventure is over. We need to help cheer him up by bringing China to him in this free cooking game for girls! Read more
The food in the eastern world can be very exotic and difficult to master, so we're starting with a very 'chine-easy' recipe...beef and noodles! This is one of Tom's favourites and is sure to put a smile on his face. Follow the instructions on the screen to make a tasty meal in this Chinese cooking girls' game. We'll soon have Tom feeling at home again! Look, he's already showing off with his chopsticks. Have you ever been to China? Tell us all about your experiences girls!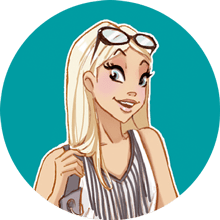 If you enjoyed Beef and Noodles, you'll love these food games just like me!