How to play the game "Barbie's Wedding Panic Game"?
Uh oh...Barbie is freaking out on one of the most important days of her life...her wedding day! Instead of being calm and rational like she usually is...she has decided to run away. Wait until Ken hears about this! Girls, this is not a simple wedding dress game. Before giving this famous bride some beauty treatments, you must direct her to her appointments and collect everything you need along the way. The pressure! Read more
Direct Barbie's car down the road using the arrow keys. You can make the car go faster using the right arrow. But, it's no use speeding up the roads if you don't stop to pick up flowers, clothes and other wedding tools! Can you make Barbie look amazing and make sure everything runs smoothly? Good luck!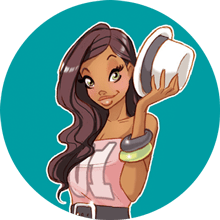 You're clearly loving Barbie's Wedding Panic - you should check out my pick of the best wedding games!