How to play the game "Smurf Dentist Game"?
In the Smurf village, the Smurfs have finally opened their own dental clinic! These cute blue characters have gone for years without a dentist, and now their poor little teeth are suffering! Believe us, toothache is much more annoying than Gargamel! Read more
Help take care of a little Smurf's teeth. You'll find plenty of jagged teeth, stains decay and general horribleness...eww! Use professional dental tools to remove anything that shouldn't be there, but be careful, the Smurfs are so tiny! We think Papa Smurf is going to be so proud when he sees these gleaming teeth after their trip to the dentist. Smile!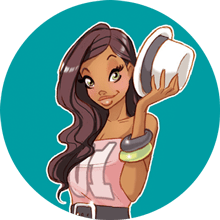 You're clearly loving Smurf Dentist - you should check out my pick of the best dentist games!