How to play the game "Lion King Dentist Game"?
Polly is the new dentist at Pride Rock and she's got a lot of work to do! These giraffes, antelope, parrakeets and lions haven't been taking care of their teeth at all. Simba and Mufasa have asked Polly to treat ulcers, tooth decay and all kinds of animal dental problems in this game. Will you be her assistant?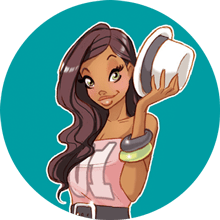 You're clearly loving Lion King Dentist - you should check out my pick of the best animal games!