How to play the game "Simpsons Puzzle Game"?
Here's a new puzzle game starring America's funniest (and yellowest!) family: The Simpsons! In this jigsaw game, Homer, Marge, Bart, Lisa and Maggie have left Springfield and have headed to sunny Florida for a much-needed vacation. Try to recreate the picture of the family relaxing in the pool. This game is so easy even Ralph Wiggum could manage it!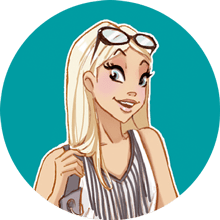 If you enjoyed Simpsons Puzzle, you'll love these jigsaw games just like me!