How to play the game "Pharmacist Game"?
Have you girls decided what you want to be when you grow up? If you've ever thought about becoming a doctor or nurse when you're older, you can get a taste of the medical world with this online work game. Today you'll be working in a pharmacy, delivering prescriptions of medicine to patients in the hospital. Patients will come into your pharmacy and wait at the desk; use the arrows on your keyboard to take their order, find the right prescription, and give it to them in exchange for payment. This surprise game is easy to play, but be careful - if you make a mistake you'll lose $100! Read more
You'll have four queues of patients to serve in this work game, so move as fast as you can to complete all their orders. If you let one of the queues get too long, it'll be game over! Being a doctor or a pharmacist is tough work, but it's also very rewarding. Do you think you have what it takes to work in a hospital? Maybe you'll find out with this girls' work game! Have fun, and remember to come by our forums and tell us about your dream jobs!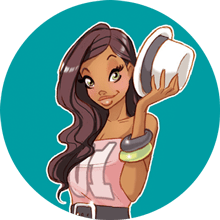 You're clearly loving Pharmacist Game - you should check out my pick of the best free games!