How to play the game "Swordless Knight Game"?
Amanda is a princess who has been kidnapped and locked in a tower by a mysterious evil sorcerer. Her lover, a young gentleman from the forest, has chased after them but needs to climb this enormous tower to reach his fair lady. Some strange magic is afoot though - as the knight begins climbing the tower, evil skeletons, wizards and ghosts appear from nowhere and the ground seems to be rushing up to swallow him if he should fall. This knight needs your help to see of these ghouls and ascend the tower in this mobile game!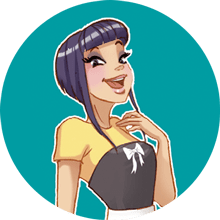 Swordless Knight is one of my favorites! We clearly have awesome taste! Come and play more of my fave adventure games!