How to play the game "Ollie Star Catcher Game"?
Ollie is a bee who has been recruited to work in space. She must get the most possible stars with her baseball glove! You control Ollie with the arrows on your keyboard, so Ollie can go right, left and into the air to catch the pretty stars. There will also be shooting stars with which you will earn more points. The aim of this game is to catch as many letters as possible in the allotted time in order to build the words at the bottom! Read more
Each star will bring you 5 points, for the letters you will earn 15 points each and shooting stars 10 points. If you want Ollie to keep her job and become the fastest bee in the entire galaxy you'll have to get practicing!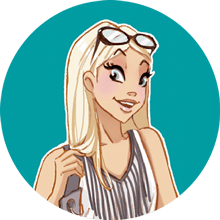 If you enjoyed Ollie Star Catcher, you'll love these word games just like me!