How to play the game "All About Jewelry Game"?
Everyone knows girls love to wear beautiful jewelry, so where better to learn all about the different kinds of precious gems and pick out your favourite sparkly stones than in this jewelry game?
This word-finding game will help you learn the names of all kinds of precious and semiprecious stones simply by spottng the word and linking the letters together before time runs out.
Soon, you'll be an expert in diamonds, opals, platinum, gold and silver... and maybe one day you'll get to glitter from head to toe in your very own jewels!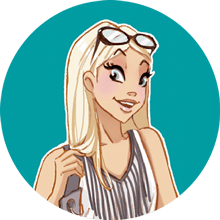 If you enjoyed All About Jewelry, you'll love these learning games just like me!