How to play the game "Learn How to Care for a Sick Baby Game"?
Whether it's babysitting family, siblings or cousins, looking after babies can be fun! They're very cute and playful, but don't be fooled - a baby is hard work! A baby will cry when it is unhappy, and it's up to the babysitter to work out if the infant is hungry, tired, or needs to be changed.
In this baby game, you'll see it's even harder to be a mom when you're little baby is sick. You'll need patience, quick thinking and lots and lots of love. Let's put your caring skills to the test!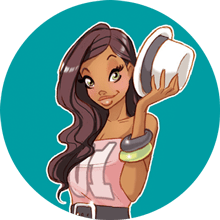 You're clearly loving Learn How to Care for a Sick Baby - you should check out my pick of the best baby games!