How to play the game "Free the Frozen Penguins Game"?
For penguins, it's all about strength in numbers! In this fun and addictive game, hundreds of penguins have become completely trapped, frozen in ice cubes! To save this cute little birds, don't hang about - help Choupi and his friends free themselves from their icy prison!
Like the famous Penguins of Madagascar, you'll have to use logic and quick thinking to gather all penguins of the same colour and set them free.
Trust your girl gamer intuition and take up the challenge to free as many penguins as you possibly can!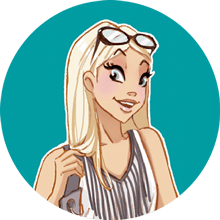 If you enjoyed Free the Frozen Penguins, you'll love these ice cream games just like me!