How to play the game "Guardians of the Galaxy Mobile Game"?
In this Guardians of the Galaxy game, you can use your mobile or tablet to defend your homeland against the invasion of aliens! It turns out the galaxy is like a pool table, and in this mobile game you must send away invading spaceships by flicking them down the holes. Tap and hold and release to send the flying saucers skidding away!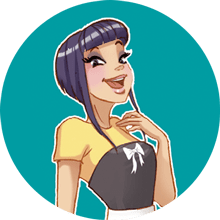 Guardians of the Galaxy Mobile is one of my favorites! We clearly have awesome taste! Come and play more of my fave adventure games!