How to play the game "Gangnam Style Puzzle Game"?
Have you got Gangnam Style? Prove it with this jigsaw puzzle! In this celebrity game for girls you'll see clips from Psy's famous Gangnam Style video, but they've been cut up and rearranged in the wrong order! Help him put the images back together in this simple jigsaw game for girls. Read more
Just click on two pieces of the jigsaw puzzles to see them switch places in this free Gangnam Style game. You'll see all your favorite characters from the Gangnam Style video here: Psy, Hyuna, even the cute little boy who dances in the park! Love K-Pop? Come and tell us all about it in the forums, and keep browsing the site for new girls' games!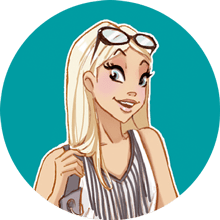 If you enjoyed Gangnam Style Puzzle, you'll love these jigsaw games just like me!