How to play the game "Doodle Jump Game for Girls"?
In this new version of the game Doodle Jump, dive into a small checkered notebook with many scribbled characters!
While in Doodle Jump it was necessary to allow your character to go up each level to finish one, you now control and advance your character horizontally on a challenging new race mode.
Guide your hero and help him avoid obstacles by jumping, running and shooting with your gun.
Will you be able to guide your Doodle Jump character across all the levels?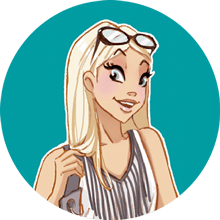 If you enjoyed Doodle Jump Game for Girls, you'll love these racing games just like me!