How to play the game "Dinner at Romeos Game"?
Mmm, what is that delicious smell? Oh wait, actually...no, it's starting to smell a lot like burning now. Yikes! Romeo's is the busiest Italian restaurant in the city, and tonight is no exception. So what's the problem? Romeo is at home with the flu! He's left you in charge. Use your mouse to navigate the waiter around and serve all the customers. Try not to run the restaurant into the ground if you can help it!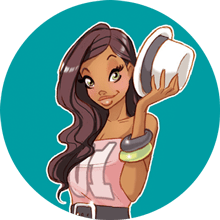 You're clearly loving Dinner at Romeos - you should check out my pick of the best waitress games!