How to play the game "Decorating Chocolate Cake Game"?
There's always something delicious on the menu in our girls' games! In today's cooking games, you and your friends have decided to get together, dress up fancy and throw a fabulous dinner party! You've been asked to bring a dessert, and after much deliberation you've decided on a treat that you know everyone will just love: chocolate cake! The question is, what kind? There are dozens of different types of chocolate cake, each more delicious than the last: dark chocolate, white chocolate, chocolate brownies, with fruits, nuts, fudge, peanut butter... Think hard about which type you like best, because in this baking game for girls you'll need to create the most delicious chocolate cake ever seen! Read more
Decorating cakes, cookies and other desserts is super easy thanks to these cooking games. Just click on the icons around the screen to select the type of chocolate cake you want to serve at your dinner party. You'll need to choose a tasty sponge, then decorate it with chocolate, colored frosting, sprinkles, cream, candies, fruits... Don't forget to pick a pretty plate or tray to serve it on! Bet your friends' mouths will be watering once they see the scrumptious dessert you've whipped up for them in this chocolate cake game! If you love food decoration games, make sure you check out the rest of the girls' games on the site - there are loads of sweet treats for you to get your teeth into here!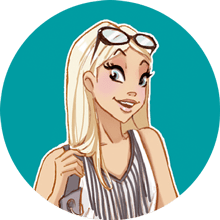 If you enjoyed Decorating Chocolate Cake , you'll love these baking games just like me!