How to play the game "Christmas Matching Pairs Game"?
Girls, it's Lee here, can you give me a hand? I wanted to play a joke on Lea and Lilou, so I hid amongst the gifts that Santa delivered to try and scare them, but then the Christmas- tree fell over! You would not believe the mess that I've made...so much for a bit of fun! I've been trying to put everything back where it was, but I keep getting it all muddled! Read more
There's a snowman...then another snowman, then two elves, hmm, I'm sure there was a candy cane too? Have you seen any reindeer, or stars? I could've sworn there was also some mistletoe and other gifts! See if you can match them all up. It's lucky you were here, you have a much better memory than me! H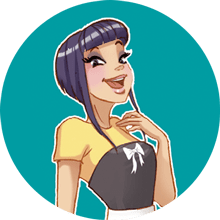 Christmas Matching Pairs is one of my favorites! We clearly have awesome taste! Come and play more of my fave free games!