How to play the game "Baby Dentist Game"?
Are you ready to take baby Juliet out for the day? She's a lovely girl, but she can be quite demanding. First she'll ask for you to push her on the swings and the play horse at the park. Then, she'll ask you for two (yes, two) ice creams, and a lollipop! My goodness, we don't think we would be allowed to eat so much candy in one go! Read more
Well, baby Juliet is now regretting those sugary treats. It looks like she has one, or two, or seven cavities. Ouch! She is in a lot of pain, so you must get her in that dentist's chair as soon as possible. Get to work on all those painful teeth, and take out the ones that have gone bad. Girls, do you remember to brush your teeth at least twice a day? We think Juliet will from now on!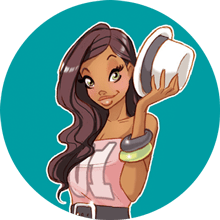 You're clearly loving Baby Dentist Game - you should check out my pick of the best work games!