How to play the game "Apple Pie Recipe Game"?
In this cooking game for girls, you will learn so much about cooking and baking! Beware though girl gamers, this is a cooking game like no other. In most cooking games, you can make as many mistakes as you like without anything going wrong, but not in this one! If you do something wrong, you won't be able to complete the recipe! In this girls' free food game, you're going to bake an apple pie. Mmm...our favorite! It's pretty easy, but the better you are, the further forward in the game you will go! Read more
You need to make the dough, roll it, prepare the delicious apple filling and so on and so on. When you've completed all the steps in this fun cooking game, you can finally bake the tasty pie! Check it out, a traditional homemade apple pie baked with the best ingredients. It looks delicious! Wasn't this game just sweet as pie? Make sure you keep playing our cooking games for more fun with food!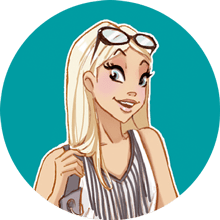 If you enjoyed Apple Pie Recipe, you'll love these food games just like me!