How to play the game "Sandwich Cooking Game "?
If you're taking lunch to school, having a picnic or going for a long journey, sandwiches are a must-have! Who makes your sandwiches? Do your mom or dad take care of it, or can you prepare them by yourself now? If you've never tried making your own sandwiches before, get some practise with this cooking game for girls! Grab your apron and work fast, because the chef in a top cafe is going to be watching your work today. Read more
To cook this sandwich, you'll need to cut the bread, cheese, sausage, tomato and lettuce, cook the eggs and put everything together. If you're a regular girls' games player, you'll know just what to do to complete your tasks as quickly as possible. If you don't succeed first time, don't worry - you can play these free girl games as many times as you like! Enjoy!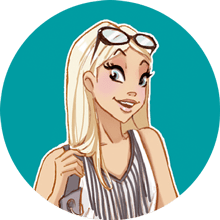 If you enjoyed Sandwich Cooking Game , you'll love these cooking games just like me!